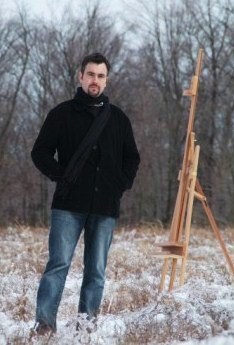 ARTIST



ABOUT
ORIGINALS
CURRENT PROJECTS
LIMITED EDITIONS
EXHIBITIONS
GALLERIES

A SELECTION OF
EXHIBITIONS



November 2008
ALEXIS' NEW GALLERY LAUNCH

A large gathering turns up for the Alexis Fine Art Gallery launch of its new premises in Sydenham, Christchurch N.Z.



| | |
| --- | --- |
| | |
| Guests at the opening ceremony | Guests pose next to Nathanael's painting of Lake Clearwater, Canterbury |
| | |
| Nathanael with friends | Musicians Janice Gray & Tom Rainey perform |



13 December 2007
'MONARCHS OF FIORDLAND'

Featuring the second 10-foot painting in Nathanael's "Mighty Peaks of Aotearoa" series, entitled "Tutoko & Madeline - the Monarchs of Fiordland", this exhibition was held at Alexis International Gallery, Christchurch NZ. A reasonable-sized gathering of art enthusiasts and collectors came to view the new work alongside a selection of other smaller Provis paintings. Former Canterbury Art Gallery senior curator Neil Roberts also honoured guests with a talk on the subject of 'Art Illusionism'.






The "Mighty Peaks of Aotearoa" series no. 2 finally hangs on the wall at Alexis International Gallery




A detail of the lower right hand corner


It was a special honour to have Senior Curator
Mr. Neil Roberts present


Neil Roberts speaks


A detail taken from another painting exhibited -
"In the Mountains"


Nathanael and his Uncle Desmond





5 June 2005
'SOUTHERLY SOJOURNS'
An Exhibition of Paintings by Keith Morant & Nathanael Provis

Similar to a previous joint exhibition by these two artists, this event was held at Alexis International in Christchurch, and was both a successful and enjoyable occasion.


| | |
| --- | --- |
| | |
| Nathanael felt extremely honoured when a very well-known landscape artist attended the exhibition | Canterbury artists Nathanael Provis, Austen Deans, Paul Deans, and Ivan Vostinar |
| | |
| Noela Blackburn admires the skills of Viola maestro Anatoly Zelinsky, who performed at the exhibition | Artist Keith Morant (right) shakes hands with violist Anatoly Zelinsky, in front of a Morant original entitled "Zelinsky" |
| | |
| Nathanael Provis with friends Tracy and Sue Gaskell, Rose Clarkson, and Jean Stevenson | |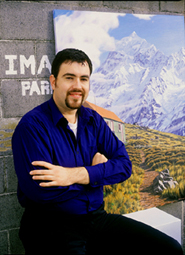 2001 - Nathanael Provis poses out the back of Image Photography in Sydenham after a photo shoot, with his very first commercial painting entitled "Mount Cook from the Hooker Hut", which was exhibited at Fishers Fine Arts in Christchurch during 2001 - 2002.



NEXT >