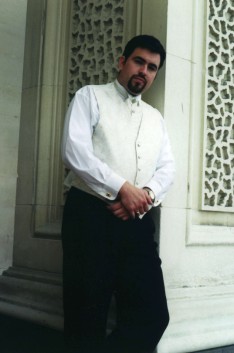 MUSIC



THE EARLY YEARS
CONCERTS
RECORDINGS
COMPOSITIONS
OTHER INSTRUMENTS
PHOTO GALLERY

THE
EARLY YEARS




From a very early age Nathanael expressed a keen interest in music, apparently even before his birth. As a young child he desperately wanted to play the piano and organ.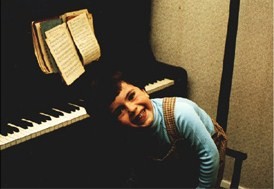 Nathanael's first exciting encounter with a piano at 3 years of age



But unfortunately, due to the restricted financial circumstances of his family at the time, a piano was not part of the furniture in the Provis household, and Nathanael had to be content with learning such instruments as the toy xylophone, ukulele, recorder and piano accordion.

It wasn't until the relatively late age of 14 that Nathanael received his first piano as a gift from his Irish grandmother - Mrs. Rita Ellis.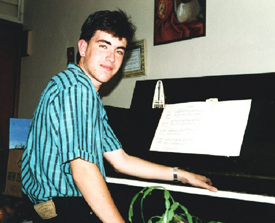 During the examination years



From that point on there was no stopping him. After a year of being self-taught, Nathanael commenced weekly piano lessons with a school music teacher before progressing on to study professionally under the very devoted guidance of Christchurch-based piano tutor Beverly Anderson.

Nathanael then passed his first examination - Grade 6 - followed by Grade 7, Grade 8 and TCL Performance - all with honours, before gaining an L.T.C.L. diploma in piano performance in 1997.




NEXT >