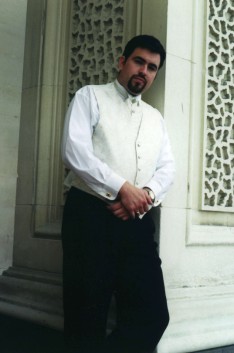 MUSIC



THE EARLY YEARS
CONCERTS
RECORDINGS
COMPOSITIONS
OTHER INSTRUMENTS
PHOTO GALLERY

OTHER INSTRUMENTS
"It's true,
Nathanael enjoys Bluegrass..."

Whilst at high-school, Nathanael wanted to learn the cello, but there were no cellos left for hire, so he took the opportunity of beginning lessons on viola and double bass, and enjoyed participating in the school orchestras and chamber groups.

Nathanael enjoys playing Double Bass for Country Gospel & Bluegrass music sessions, and also plays occasionally as an orchestral bassist.

In the 1995 photo above, Nathanael is playing double bass in the Cashmere Community Orchestra. Little did he realise then, that the cellist in the foreground - Mike Clayton - would serve as the sound technician for the majority of his future recordings.






Left and centre: Nathanael with his 3/4 double bass and viola - 2005, and
right: with his 7/8 Christopher 600 bass after a CBS Choir concert in 2007.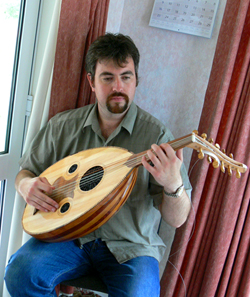 Nathanael tries playing an Ud he brought back from a visit to Jerusalem, 2005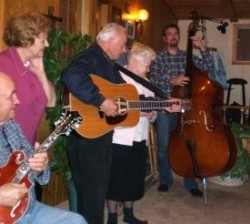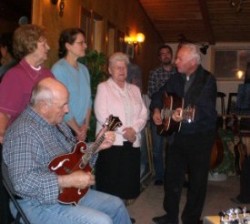 SASKATCHEWAN 2007: Nathanael plays his Christopher 600 7/8 Double Bass with members of his favourite Saskatoon-based Country Gospel band "The Believers" - from left to right: John Doell, Suzie, Hank Doell, Ann Hilderbrandt. In the second photo they are joined by Evelyn Doell (third from left).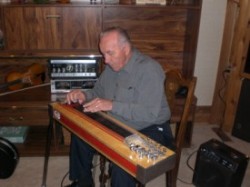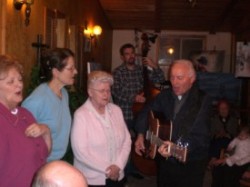 Nathanael's favourite Pedal Steel Guitarist - Abe Doell (left), and (right) the music gets under way.





NEXT >