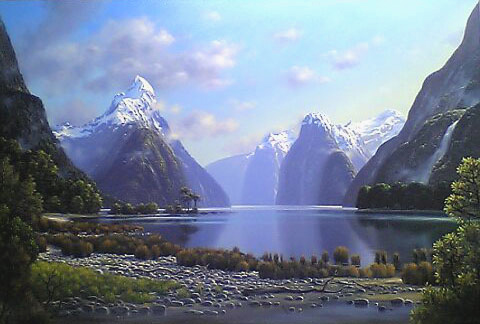 - WELCOME TO THE OFFICIAL NATHANAEL PROVIS WEBSITE -

NEWS & REVIEWS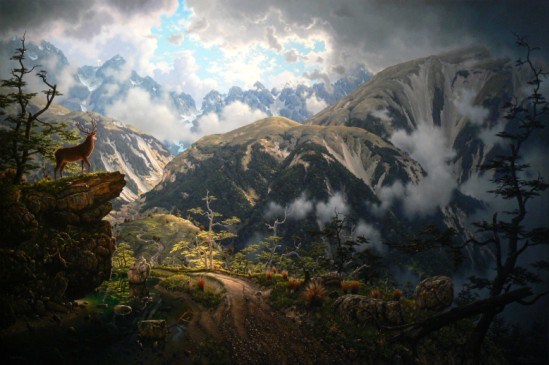 MARCH 2010 - Nathanael commences work on the first painting in his brand new 'GUARDIAN' series. Entitled 'Guardian of the Pass', this huge oil on linen features a Red stag overlooking a dramatic wind-swept vista set in the Canterbury foothills.


JUNE 2009 - Nathanael visits the Hollyford Valley in Fiordland, to walk parts of the Hollyford Track and take photos for a proposed set of new paintings featuring this remote yet stunning part of New Zealand.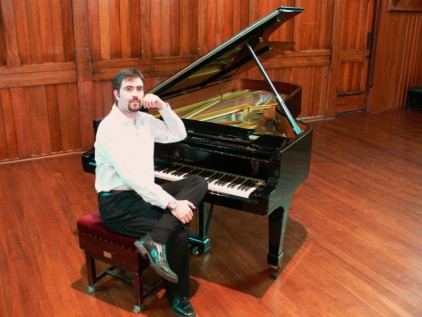 MARCH 2008 - Nathanael completes the first two recording sessions for his brand new piano CD - entitled "A Song In The Night" - featuring a selection of Gospel Hymns arranged for solo piano. The album is expected to be released during 2012.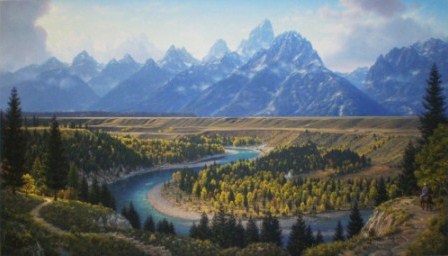 OCTOBER 2007 - Nathanael commences work on the very first canvas in his "Mighty Peaks of the World" series, in Ohio U.S.A. The 7 x 4 foot painting features the Grand Teton peaks in Wyoming.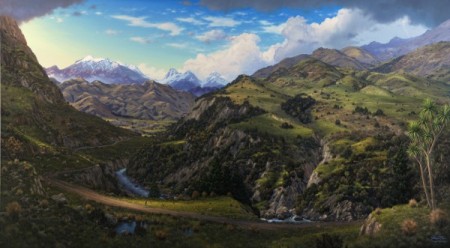 APRIL 2007 - Landscape artist Nathanael Provis finally commences work on the first painting in his "Mighty Peaks of Aotearoa" series - entitled "Tapuae-O'Uenuku - In Search of the Promised Land"... the canvas is no less than 10ft (3 meters) in length and Nathanael says the style and scale of the painting is greatly influenced and inspired by his favourite 19th century American artists.


MARCH 2007 - RE-LAUNCH of the WILDERNESS COUNTRY STUDIO & GALLERY - new premises now open to the public in Mid-Canterbury... young landscape artist Nathanael Provis has finally opened a new studio & gallery in the central Canterbury town of Darfield, New Zealand.

FEBRUARY 2007 - Artist NATHANAEL PROVIS heads to Ohio U.S.A. where he visits an exhibition of Hudson River School artists held at the Taft Museum of Art, Cincinnati. Nathanael also paints a large landscape painting in his favourite 'Luminist' style whilst staying in Ohio.

SEPTEMBER 2006 ANNOUNCEMENT - Nathanael announces a proposed series of massive 10-foot long canvases entitled "THE MIGHTY PEAKS OF AOTEAROA" - depicting some of New Zealand's most majestic mountain scenery set amongst highly detailed surroundings of typical flora & fauna.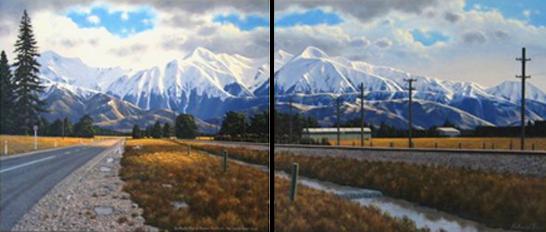 A diptych of rural Canterbury, looking towards the Torlesse Range


NEXT >